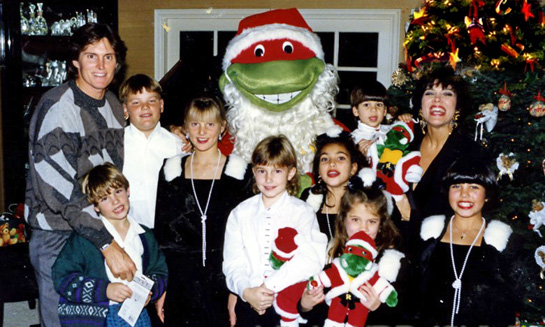 If you didn't know the name Pam Behan before, you will now: Behan is the former Kardashian family nanny who's writen a "tell-all" book about her time with the family ten years ago. Behan was on hand to help raise Kim Kardashian, her sisters Kourtney and Khloe, and their brother, Rob Kardashian, so she certainly knows all the family's biggest secrets. She also thinks Kris Jenner was a pretty rotten mom!
In her book, Malibu Nanny: The True Adventures of the Former Kardashian Nanny, Pam Behan says that Kris (then Kardashian, now Jenner) basically lived her life through her kids, prepping each one for stardom (particularly her daughters). Remember the claims a few weeks ago that Kris Jenner pushed Kim into making the Ray J sex tape to get her famous? This seems pretty close to that! Behan says of Kris:
I believe she was grooming her children for their current celebrity status their entire lives… She always wanted what's happening right now – the show, the magazines, the fame, the unending talk, so I think she's living her dream right now.
And what does Kris Jenner have to say about this? She readily admits she is very involved in her kids lives. In an appearance on 'Good Afternoon America,' Kris said:
I've spent many years of my life being pregnant. And for me to raise them and say goodbye to them when they are 18, just isn't going to work for me. I've managed to have the best family dynamic that I can.
Does all the involvement in her children's lives make Kris Jenner a bad mother? Not necessarily — to a point. It's one thing to love your kids and to want to help them succeed and thrive, but it's quite another to be all up in their business and control them 24/7. Eventually, that kind of involvement will make the kids resentful, rebellious and reckless!