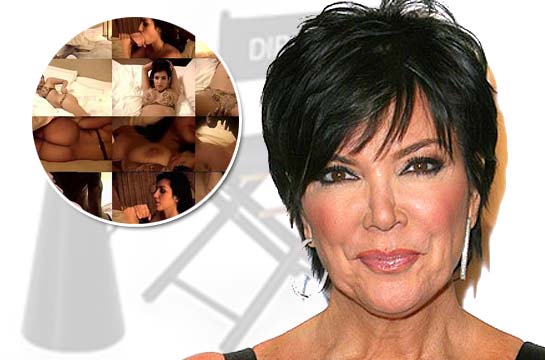 Shocking allegations involving the Kim Kardashian tape surfaced this week, as Kim's ex, Kris Humphries, claims that the tape was actually staged. Humphries, who is in the middle of a nasty divorce from Kim, actually accused Kim's mother, Kris Jenner, with staging the racy sex video. And yes, the Kardashians are furious at Kris right now!
A new report out from TMZ claims that Kris Humphries spilled all sorts of alleged Kardashian secrets to his ex-girlfriend, Myla Sinanaj. Among Kris' claims: That Kris Jenner absolutely "directed Kim to shoot her sex tape" with Ray J. in 2003. And it gets even worse: Kris Humphries also claims that mom Kris wasn't happy with the first take, and told Kim Kardashian and Ray J. to "re-shoot" it!
Of course, Kris Jenner is totally denying Kris Humphries' claims. A family representative tells the New York Daily News that this particular story is "100 percent not true." Not surprisingly, Kim Kardashian's family is rallying around her — especially Khloe Kardashian. Kim's baby sister is outspoken by nature, and when asked about Kris Humphries' claims, she said, "That is just disgusting and disturbing, and probably his fantasy!"
The sex tape in question did make Kim Kardashian a household name. Mom Kris Jenner is Kim's manager — but was she truly the mastermind behind the tape? Only Kim, Ray J. and Kris know for sure. If she did indeed pimp her own daughter out to get her famous by having a sex tape, she's a horrible mother (and a horrible person in general).
Stay tuned, because the divorce between Kim and Kris Humphries is only getting nastier by the minute!