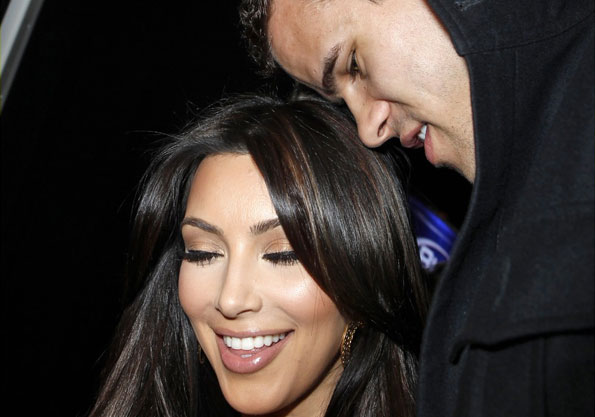 It seems that Kim Kardashian's divorce from Kris Humphries is going to take much longer than the couple's 72-day marriage. Much, much longer. Divorce proceedings for Kim K. are going at a snail's pace, and that can't make Kim (or boyfriend Kanye West) very happy. A hearing was held in Los Angeles on Wednesday, and Humphries' attorney said he probably wouldn't be ready for a trial for "at least four months."
Four months?! What's the holdup? Apparently, Kris' lawyer says Kim Kardashian and her family are to blame, because they haven't exactly been forthcoming with information. Kris Humphries is trying to prove that Kim never intended to actually marry Kris in the first place, and that the entire thing was nothing more than an elaborate (and expensive!) sham.
Things got even freakier when Kim Kardashian's attorney told the judge that Kris' attorney tried to serve a subpoena to Kanye West via a Nordstrom department store box. Because really, that's how ALL A-list celebrities are deposed, right? If we needed proof that this entire Kim K. divorce drama was a circus, this is it.
At this point, it could be 2013 before Kim Kardashian is officially a divorced woman — and that's being optimistic. It doesn't look like either side is going to budge, and the judge in the case set the next court date for late-November. Looks like any plans Kanye West had for an elaborate engagement and wedding are postponed, indefinitely, until his lady love is single again.