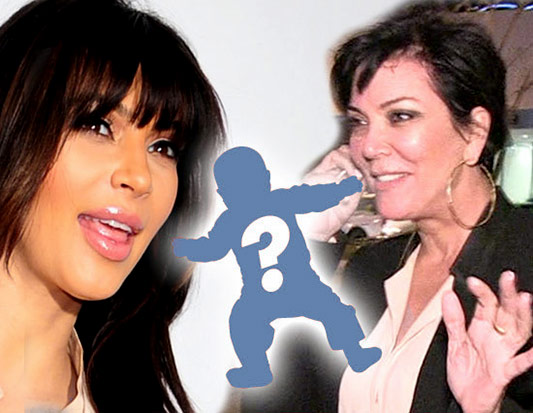 Just days after reports surfaced that Kim Kardashian planned to introduce her new baby to the world on mom Kris Jenner's new talk show, new sources say that's not happening. No doubt, daddy Kanye West had something to do with this, but is Kimmy also bristling at the idea of pimping out her newborn?
TMZ reports that not only is Kim Kardashian not planning a North appearance on Kris Jenner's new show – she's also totally against having the infant appear on 'Keeping Up With the Kardashians.' If true, this is a rare move for any Kardashian: shielding a child from the cameras. Kim's sister, Kourtney Kardashian, had zero problems having both of her children on 'KUWTK' – both of her children's births were shown on the show. Kim, however, appears to be going in a totally different direction.
At this point, sources indicate that Kim Kardashian and Kanye West's new baby's first photos will come via some sort of exclusive deal with a magazine. That's pretty commonplace for celebrities, and it's possible the first North West photos will fetch upwards of $2 million.
Are you supportive of Kim Kardashian's decision not to feature her new baby on reality TV? Do you think this was Kim's decision, or did Kanye West lay down the law?