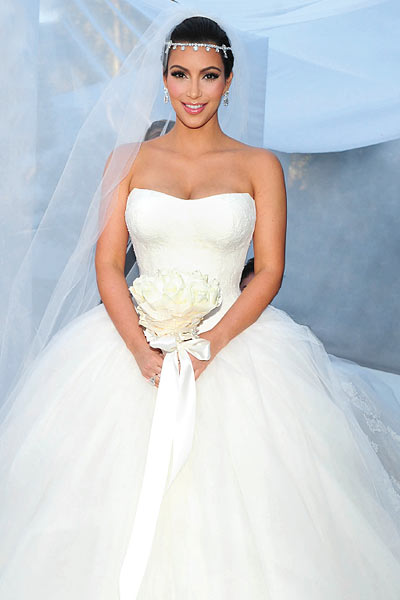 Kim Kardashian and Kris Humphries were only married for a mere 72 days, but this divorce situation is going to take much, much longer. And it's getting uglier. New reports say Humphries is coming after Kim hard, demanding in court to know how much money they made while they were married.
If Kris Humphries had to get his attorneys to legally force Kim K to reveal details about their marital earnings, yes, things are very bad. What this probably means is that any hope of out-of-court negotiations is dead in the water. From here on out, it's lawyers and courts only.
Sex tape star's mom (and manager), Kris Jenner, claims that Kim made absolutely no money off the elaborate, multimillion dollar wedding (and the E! special about it). Kris Humphries doesn't buy that.
According to TMZ, Kris is demanding that the court make Kim "deal with him in good faith." In legal speak, that means she needs to fess up and be 100 percent honest about everything, including how much cash they made while they were man and wife. TMZ quotes Humphries' attorney, in official legal documents, as saying, "A spouse may not make a gift of community personal property, or dispose of community personal property for less than fair and reasonable value, without the written consent of the other spouse."
What exactly does this mean? It all goes back to the idea that Kris Humphries believes that Kim Kardashian isn't being totally forthcoming about anything financial-related. It also suggests he's upset about Kim supposedly returning all the couple's wedding gifts, keeping the cash — and then donating that and more to charity without consulting Kris.
To sum it all up? Kris Humphries isn't playing nice anymore, and the Kim Kardashian divorce is about to get seriously nasty!