Kim Kardashian really ought to wait until she's officially divorced before she starts planning her wedding to boyfriend Kanye West. This Kim K. interview with Tatler magazine is proving to be quite a doozy. Not only does Kim model a wedding gown in the cover story, she also goes on at length about what she would — and wouldn't like — for her next wedding.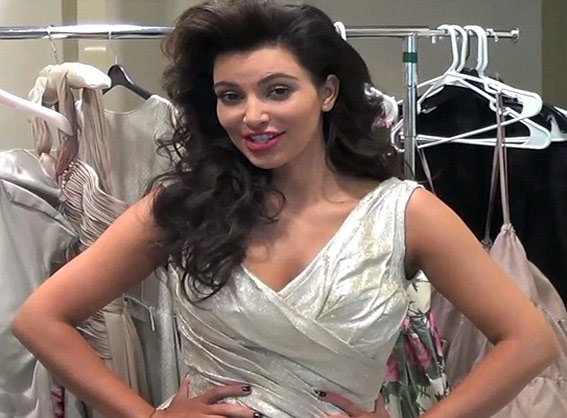 Not surprisingly, Kim Kardashian says she wants a smaller, less flashy wedding the next time she walks down the aisle. Given her disastrous marriage to Kris Humphires (after a big TV wedding of course), that makes sense. Kim said, "…the next time, I want to do it on an island with just my friends and family and that's it." Yes, friends, family and the producers with all of the cameras, too! But really Kimmy, please try to hold off on speaking about your next wedding until you are divorced, okay? It's tacky.
In the same interview, Kim Kardashian opens up about what she doesn't like when it comes to guys. Her biggest turn off? According to Kim, it's "Anything to do with bad hygiene, like teeth or nails or big ears." Totally understandable, except for one thing: Big ears aren't really a hygiene issue. That seems more…genetic? Either way, big-eared guys need not apply to become Kimmy's next main man if she and Kanye West don't work out!