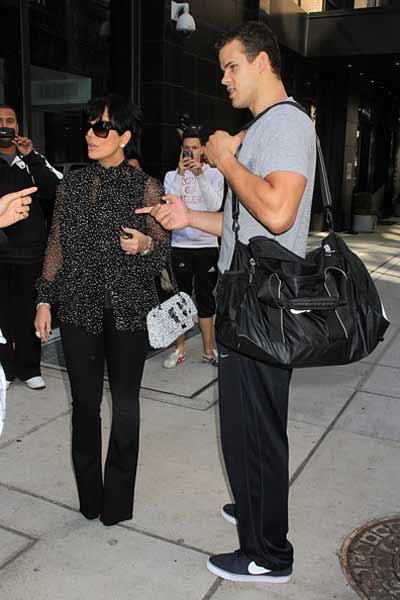 Should Kim Kardashian apologize to Kris Humphries? That's one of the issues at the forefront of the ongoing Kardashian/Humphries divorce mess today. Apparently, new reports say Kris wants his former bride to say she's sorry for everything she put him through when they were married (for a matter of weeks, mind you). There's more, though: Kris also wants Kim K to issue a "public apology" for the "fake" wedding!
Should Kim Kardashian say she's sorry? If she doesn't, this Kris Humphries divorce might not go away anytime soon. The New York Post reports that Kris is fully prepared to go the duration and NOT accept a multi-million dollar settlement from Kim. That is, unless she does what he's asking. It sure seems like Kris is digging in his heels on this one. If Kim doesn't give in, she's definitely looking at a really long, drawn-out divorce battle. If she does give in, though, she'd basically be admitting that the entire Kris Humphries wedding was a fake. Are her hands tied?
Kris Humphries seems to be going after not only celebrity sex tape star, but also her mom, Kris Jenner. The Post quotes an unidentified source as saying that Humphires is "particularly keen" on trying to discredit Kim and Kris' claims "that they didn't profit off the wedding."
But they did, didn't they? Really, people, how could they NOT profit? The whole situation is sad. No one is going to win in this battle, not really. Sure, Kris could come out with a few more million dollars — but in the long run, his image has taken a beating. As for Kim's image, it's really in the toilet!
Should Kim K do what Kris Humphries is asking of her? Stay tuned!