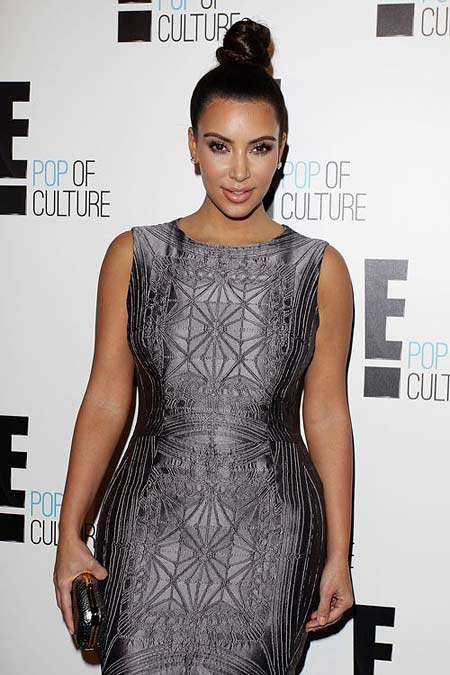 Kim Kardashian has definitely earned the title of world traveler, and now she's hitting up Australia this week. Of course, Kim was down under for a promotional appearance. Not surprising, is it? She's definitely taking the Aussies by storm and getting a ton of major media attention.
Earlier this week, Kim was in Sydney, where she paraded before the paparazzi at the E! Brand Evolution event wearing a slick-looking, figure hugging silver dress. Less than 24 hours later, Kim Kardashian was in Melbourne, Australia, where she hit up the swanky Silk Road nightclub wearing another eye-catching dress — this one by famed designer Alexander McQueen. Neither one of the sleeveless dresses were overwhelmingly awesome. Is Kim losing her fashion flair?!
Kim Kardashian is also giving a lot of media interviews while she's visiting Australia, including one that could very well stir up some major controversy. When asked who she'd trade lives with, if she could, she said Jesus Christ. Really, she absolutely did. Why would Kim K. want to be Jesus, you ask? She said, "…it would be pretty fascinating to see the power that he had." Here that sound? That's the sound of Kim's momager, Kris Jenner, imploding.
From a sex tape with Ray J. to Jesus: That's a bit of a stretch, Kim. The thing is, if Kim Kardashian had said she'd want to trade lives with Jesus because he was a wonderful person who did great things, that would probably come off a bit better. But no: Kim wants to be Jesus because of his great power.
Expect a lot more fallout from this statement in coming days.