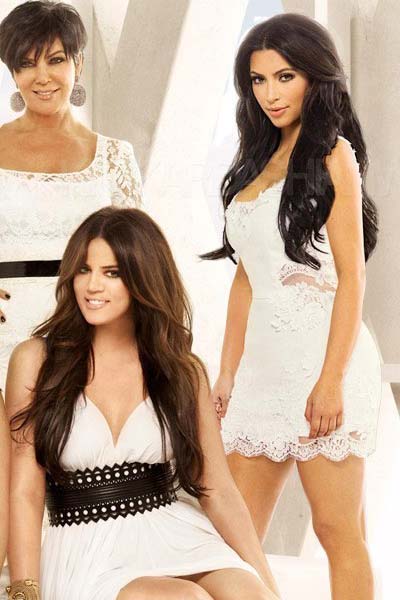 Are you ready for more of tape star Kim Kardashian and Keeping Up with the Kardashians on your TV? Hopefully so, because Kim K and her family just signed a whopper of a new contract with E! It's a deal that will ultimately net Kim, sisters Kourtney and Khloe, mom Kris Jenner and her hubby, Bruce Jenner, along with Kendall, Kylie and Rob, more than $40 million.
Yes, you read that correctly. $40 million. What is E! getting from Kim Kardashian for that ginormous sum of money? Not a scandal video. Not an exclusive peek into her world with boyfriend Kanye West. The network that started the Kardashian madness will get three more seasons of Kardashian programming, including Keeping Up with the Kardashians and Khloe and Lamar.
You can bet for that kind of cash, Kim Kardashian will be featured in all shows, prominently. Unreal, isn't it? Thing about it, though: E! has made a small fortune from the Kardashian television shows, so it's only fitting that the asking price for more went way up. The world, it seems, is still very, very interested in Kim K and her family.
But what if Kim Kardashian and Kanye West get their own breakout reality show? According to TMZ, they'd need to ink a totally different contract — and of course, for more money.
Wow. Just wow. We knew Kim K was popular, but this is amazing, isn't it?