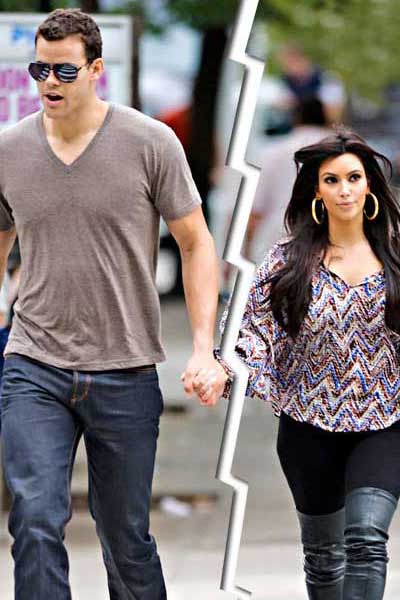 Another week, another ugly story related to Kim Kardashian's divorce from Kris Humphries. Now, Humphries claims that while yes, he and Kim K did make a LOT of cash off their wedding, he hasn't seen a dime of it yet! Kris claims that Kim kept every bit of the cash. Anyone surprised that this whole thing basically comes down to money?
According to TMZ, Kris Humphries claims that he and Kim K kept all the cash they raked in for their wedding in a joint banking account. Kris claims he "hasn't seen a penny and Kim has it all." But wait: When two people open a "joint" banking account together, don't they both have access to it? Couldn't Kris have opted to take out his part of the earnings? TMZ quotes (unidentified) sources as saying that Kris Humphries has "never attempted to withdraw any" of the money. That seems strange, doesn't it?
Kris Humphires claims he wants $7 million from Kim Kardashian. He reportedly earned a cool $1 million from the big E! wedding special AND from appearances on Keeping Up With the Kardashians. If he gets his money, he'll supposedly "walk away" from the whole thing — no more public mud-slinging, no more drama. Even if Kim and Kris did have a prenuptial agreement that says Kim owes him absolutely nothing, wouldn't it be in her best interest to pay him off and be done with it? The ugly reports about this pending divorce are only hurting Kim K's reputation.