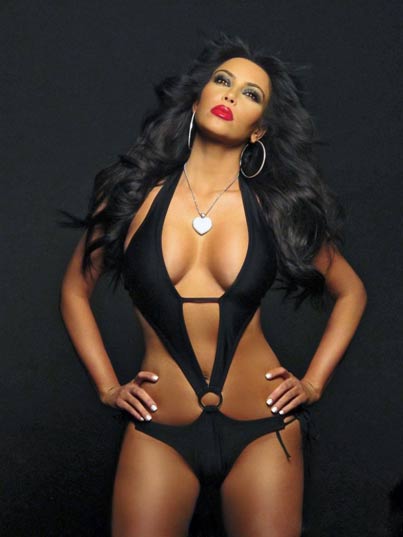 The long-awaited world premiere of the musical debut from Kim Kirdashian "Jam (Turn It Up)" was held today in the presence of Ryan Seacrest. 30-year-old Kim, according her own statement could not sleep all night, and wrote in Twitter: "OMG I can't sleep! I premiere my song JAM tomorrow w Ryan Seacrest! It hits itunes tomorrow too! I can't wait for you guys to hear it !!!!"
Debut which Kim created in collaboration with The-Dream was not easy. Kim felt very shy when all started. She could not sing in a presence of many people in the studio. Finally, Kim Kardashian overcame herself and a new dance track will be heard in the world.
Meanwhile,new product of Kim Kardashian has already been scoffed over in the expanses of the Internet,there were skeptical and slyly comments on the simple lyrics: "how inspiring is that, wow! I'm impressed", "Yes the lyrics are very deep. I haven't heard the song but it sounds like a tear jerker. " Also, Kim Kardashian is called jokingly "a star of next Grammys". Time will pass and it will become absolutely clear what Kim has made today's premiere.
Also, Kim Kardashian has posted more photos from Jam music video shoot: