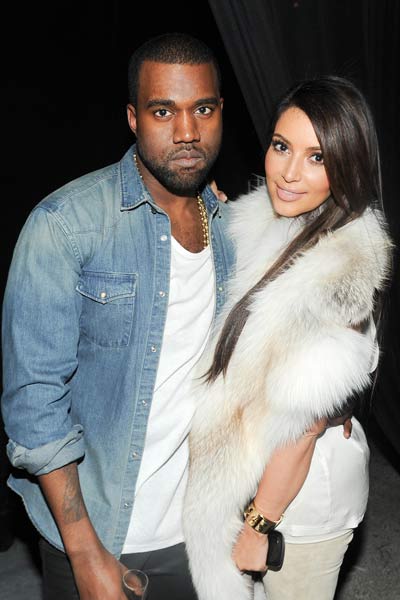 Rumors that Kim Kardashian and Kanye West are dating have been nearly constant over the years, but now, Kim K sex tape star is setting the record straight: She says she is not seeing anyone at the moment. During an interview with Ryan Seacrest, Kimmy mentioned, 
"I think I'm still married."
 Yes, you are…and for now, it's probably for the best that you aren't seeing anyone. Things are certainly complicated enough with the Kris Humphries mess!
Sex tape star also talked to Seacrest about the recent Jon Hamm dispute. These two have been in a war of words after Hamm called Kim a "f***ing idiot" during a recent magazine issue. Kim says now, "I respect Jon and I am a firm believer that everyone is entitled to their own opinion," adding that "…not everyone takes the same path in life. We're all working hard and we all have to respect one another."
Good point. With all the drama that continually surrounds Kim Kardashian, is it any wonder that she wants to keep the focus on her work and try to shut out all the negativity? Hamm, unfortunately, threw down the gauntlet with his comments — so Kim had no choice but to respond. Now, hopefully, these two will let it go and move on. Both are successes in Hollywood — Kim in reality TV and Hamm on Mad Men. There's no reason for this kind of spat to go on and on.
As for her relationships, Kim says she and Kanye remain close friends. Whether there will be a romance later down the line remains to be seen, but for now, it's buddies only.