Kim Kardashian is known for her signature long, flowing dark locks. Now, it seems, she's opting for a big change. Over the weekend, Kim K. tweeted photos of her newly dyed hair, and she's a blonde now!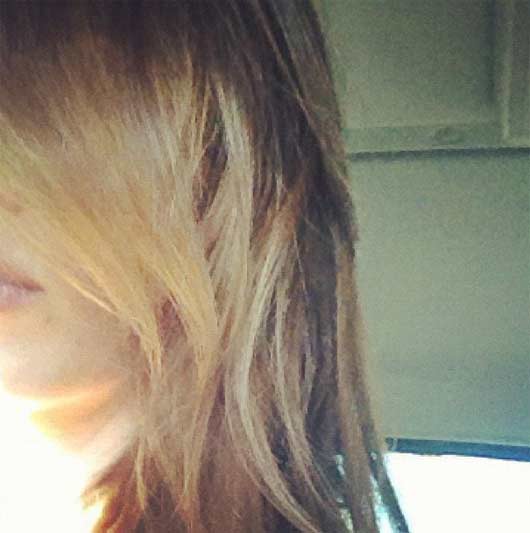 Kim decided to give all of her Twitter followers a preview of her new, much blonder look, when she posted an Instagram photo, saying "Blonde hair don't care." The color is gorgeous, but will fans like it? Kim Kardashian is a stunner with dark hair, and it's hard to tell from the photo whether the new, much lighter shade will compliment her skin tone and her gorgeous, dark eyes.
This is a drastic change for Kim Kardashian. She's lightened her locks this much only once before, in 2009 (after she split from Reggie Bush). This new look is much more than just highlights, judging from the photo she provided. Taking Kim K. from brunette to blonde had to be a tough task for her colorist, because lightening very dark hair can be extremely challenging.
Kim Kardashian fans, what do you think? Is Kim a sexier blonde or brunette? Does her new look enhance or detract from her naturally exotic good looks?