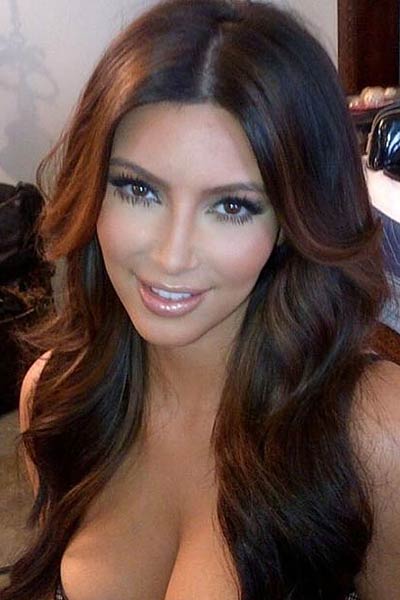 Kim Kardashian and her younger sister, Khloe, are busy bees, promoting their new clothing line for Sears. On Thursday, the Kardashians flew to Chicago — and they definitely drew a lot of attention. Kim and Khloe Kardashian are appearing at the Sears store at the Woodfield Mall, where their new Kardashian Kollection of merchandise (including clothes, accessories and more) is sold.
For fans who live in the Windy City, this is a great chance to meet Kim K and Khloe in person. There's only one catch: You have to be one of the first 200 people, and some crazy fans camped out overnight (in the freezing cold) to get the chance to meet the lovely Kardashian ladies. Boo!
One thing that's worth noting here: Photos of Kim Kardashian leaving the Los Angeles airport (for Chicago) show she's gone a bit too heavy on the self-tanner. Honestly, she looks orange! Anyone who's ever used self-tanning products knows that it's pretty easy to go overboard. Before you know it, you're the color of a (rotting) fruit and the color just looks really fake. The idea, Kim K, is to go for a more natural look — and this is definitely not natural. The Birkin bag looks great, but with the orange skin, it's way too Halloween.
Dear Kim: In the future, try to skip the extra coats of spray or self-tanner. If Kim wants a great, tan, look, why not jet off to some island with her new boyfriend, Kanye West? Goodness knows, they can both afford it!