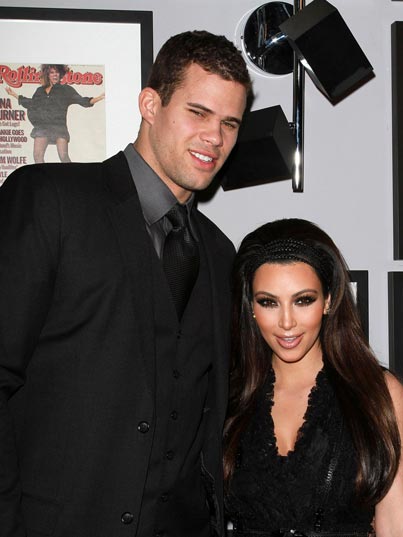 Kim Kardashian and her mom Kris Jenner were the guests of The Rachael Ray Show, in which Kim admitted that she is dating with Kris Humphries.
Trying to ascertain whether Kim keeps her promise to remain single throughout the year, Rachael asked: "sinlge, or not sinlge?" Kim Kardashian answered without hesitation "Not sinlge. I guess I'm just a hopeless romantic. As much as you want to try, I guess it's not the worst resolution to break. I'm having a good time, I'm happy." After it, Kim said to camera, "Hi Kris!"
Not hard to guess that Kim Kardashian and Kris Humphries are dating. After a huge number of their photos, as well public flattering statements about each other,it is obvious. Nevertheless, Kim claimed that she has no time to have a family and deliver a child.