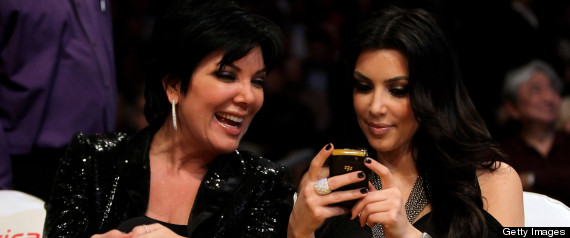 Rumors that Kris Jenner was Involved in Kim Kardashian and Ray J's sex tape continue to resurface. Back in June, TMZ claimed that Kris was way too involved in the sex tape, even ordering re-shoots so Kim and Ray could make it prettier. At the time, the rumors seemed almost to crazy to believe. What mother would knowingly encourage this kind of depravity, especially when it involves her own daughter?!?
Now, a new report quotes an anonymous source as saying that Kris Jenner was actively "involved" in getting the best deal possible for the sale and distribution of Kim Kardashian's sex tape. Does that sound like the Kris Jenner we know? You bet it does. Kris' status as a bad mom isn't improving, especially not with allegations like this!
According to the source, it was Kris Jenner's job to make sure the sex tape made it to the best adult entertainment company possible (see: Vivid Entertainment). If this is true, Kris is one of the sickest, greediest people ever. Her daughters are beautiful women, and she might be acting like a straight-up pimp!
Does Kris Jenner care? Probably not. After all, she's laughing all the way to the bank each time one of her girls inks a lucrative deal of any kind — including a settlement, years ago, for a sex tape "leak."