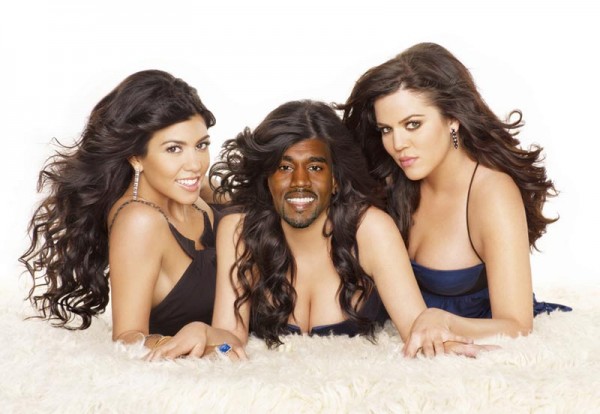 After a week without her man, Kim Kardashian is back in the same city as Kanye West. Kanye was on hand for Kim K's big Belle Noel spring jewelry collection launch in Toronto, Canada, though the couple didn't stay long. It must be tough to find time to be together when you're both so rich and famous.
Now, on to the much more pressing question: Will viewers get to see Kanye West together with sex tape star when the new season of 'Keeping Up With the Kardashians' begins airing later this month? It would make sense. After all, Kim's other romantic conquests (including her courtship and marriage to Kris Humphries and her long relationship with Reggie Bush) aired on the show. Fans are definitely interested in Kim and Kanye's relationship. If Ye winds up on the show, the ratings will be even higher than last season.
According to Kim sister, Khloe Kardashian, the decision to be (or not to be) on 'Keeping Up With the Kardashians' is entirely up to Kanye West. Kim, Khloe and Kourtney Kardashian all signed (very lucrative) agreements saying they'll be on indefinitely — but others in their lives have a choice. As Khloe puts it, "No one has to be on camera, it's not like we're driven to slavery" adding, "Everyone has the option, except for us."
What will Kanye choose to do? Will viewers get the inside scoop on how and when these two really first got together? Appearing on 'Keeping Up With the Kardashians' probably won't hurt Kanye's career, and it certainly ups Kim Kardashian's stock. Together? Yeah, that's TV gold and it's huge publicity for both celebrities.
Stay tuned, because the new season of 'Keeping Up With the Kardashians' starts on May 20. Maybe we'll get to see if Kanye really can keep up with Kim and her famous family!